The Ultimate Guide to Buying an Ottoman Bed
Here at Abingdon Beds, we have over 35 years' experience helping customers ensure they get exactly the bed they hoped for. Our family-owned business can specialise in beds in both traditional and modern styles and an Ottoman bed is the ideal choice. 
The Ottoman, is a practical and space saving piece of furniture that offers multiple benefits, combining a comfortable bed with hidden storage space that appeals to those seeking both functionality and style. Our Ottoman Beds are crafted to the highest finish and upholstered with a vast range of fabrics to meet your design needs. 
We are on hand with some key considerations for you to think about when buying an Ottoman bed such as size, storage, design, comfort, and cost. Keep reading to learn more about Ottoman beds.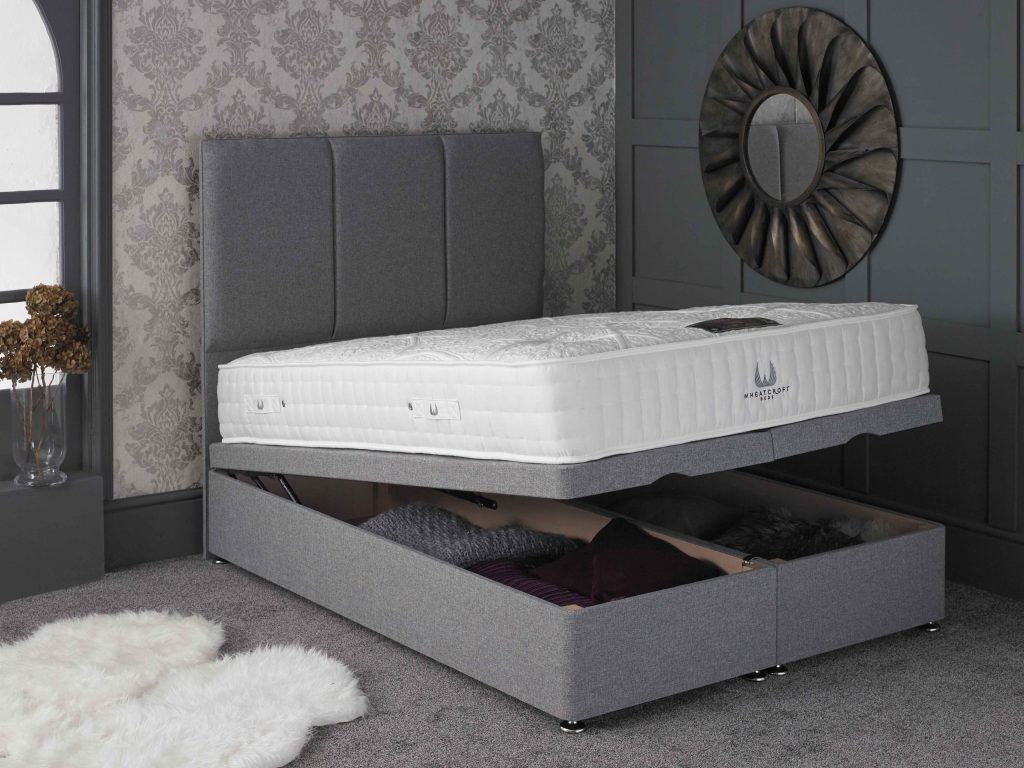 Size and Space
Check the available space in your bedroom in advance. Measure the floor space and check different locations in your room that the bed could go. You want to maximise the space available without overpowering the room, so it is vital you get this right. You can order the beds in a range of sizes and our Premium Custom Made Ottoman comes in single, small double, double, king or super king sizes with bespoken base depths. Don't forget to choose a size that not only fits comfortably in your room but also provides enough sleeping space for those using it.
Storage Space
One of the main reasons customers decide on an Ottoman bed is the advantage of its storage capacity. The space under the mattress can be used to store a multitude of things that you don't want on display. You may already know what you want to store away so consider that and how you intend to use the space beneath the mattress in this planning phase. You have the option of full storage access, or divided compartments, side opening or front opening and a range of base depths. Review all these elements or talk to our team to ensure the bed can accommodate the items you want to store, such as bedding, clothing, or seasonal belongings.
Design and Style
Our Ottoman beds are available in a wide range of designs and styles to complement your existing interior design schemes. Upholstered Ottoman beds are popular for their soft and comfortable headboard designs. You can view our Ottoman Divan Base which has an impressive veneer finish and carefully crafted upholstery in a wide choice of attractive fabrics including Plush, Wool, Matiz, Chenille, Velvet And Crush.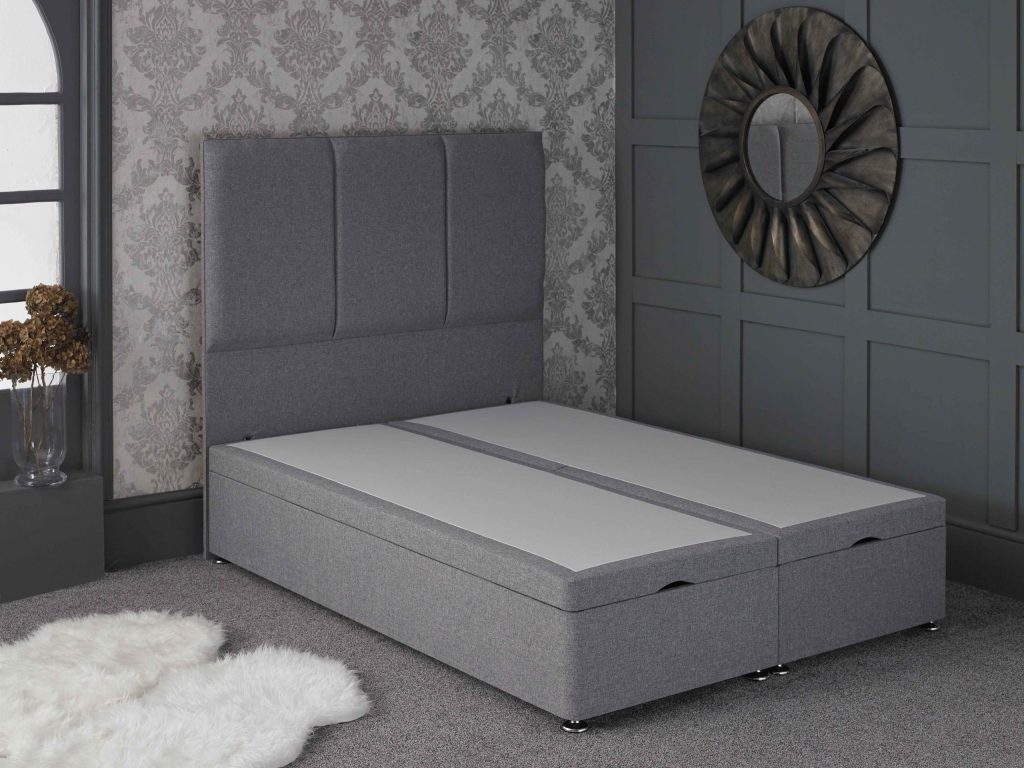 Mattress Choice
When you have chosen your frame, it is essential that you focus on a mattress that meets your own comfort needs. If you have chosen a single, small double, double, king, or super king Ottoman frames we have the mattress options for you.
Adequate mattress support is essential for ensuring a comfortable and restful night's sleep. Each mattress type has its individual advantages but won't suit everyone, we have a large selection of mattresses including pocket sprung, hybrid, latex and memory foam mattresses and make sure you choose the one that suits you the best.
Budget Considerations
It is important to think about your budget and have an amount in mind when discussing the options available. Obviously, the price will vary based on the size of bed you want to purchase. At Abingdon Beds we are renowned for quality and service, quick delivery and keen pricing so we want to work with you to get the bed you had dreamed of at a price that is right for you. You can also keep an eye on our clearance section for a bargain.
What are the Next Steps
In this post we have reviewed several things you should consider when buying an Ottoman bed. In fact , many of them are important considerations when buying any new bed. We are a premier independent bed store in Oxfordshire, with more than 35 years of experience in the industry. If you would like to speak to us about your new bed purchase we are always happy to provide assistance, either in person at our showroom or over the phone. To enquire about our beds in Oxfordshire, please contact us today on 01235 555255 or email us at sales@abingdonbeds.co.uk.