How an Ottoman Bed Can Improve Your Sleep Quality
Sleep is a fundamental pillar of our well-being. It's essential for our physical, mental, and emotional health. But, in our quest for better sleep, many of us overlook a crucial factor; our beds. The simple fact is beds play a major role in our sleep quality. They provide us with comfort and support, enabling restorative sleep that leaves us feeling refreshed the next morning. In this post, we explore how an Ottoman base can transform your sleep quality for the better. Read on to learn more.
What is an Ottoman Bed?
Originating from the Ottoman empire, Ottoman beds are far from your traditional bed design. They're a unique hybrid of a comfortable bed and a convenient storage unit. The Ottoman bed base can be lifted, revealing a spacious storage area underneath. This multifunctionality makes it a fantastic choice for those with limited space or a penchant for organisation in their home.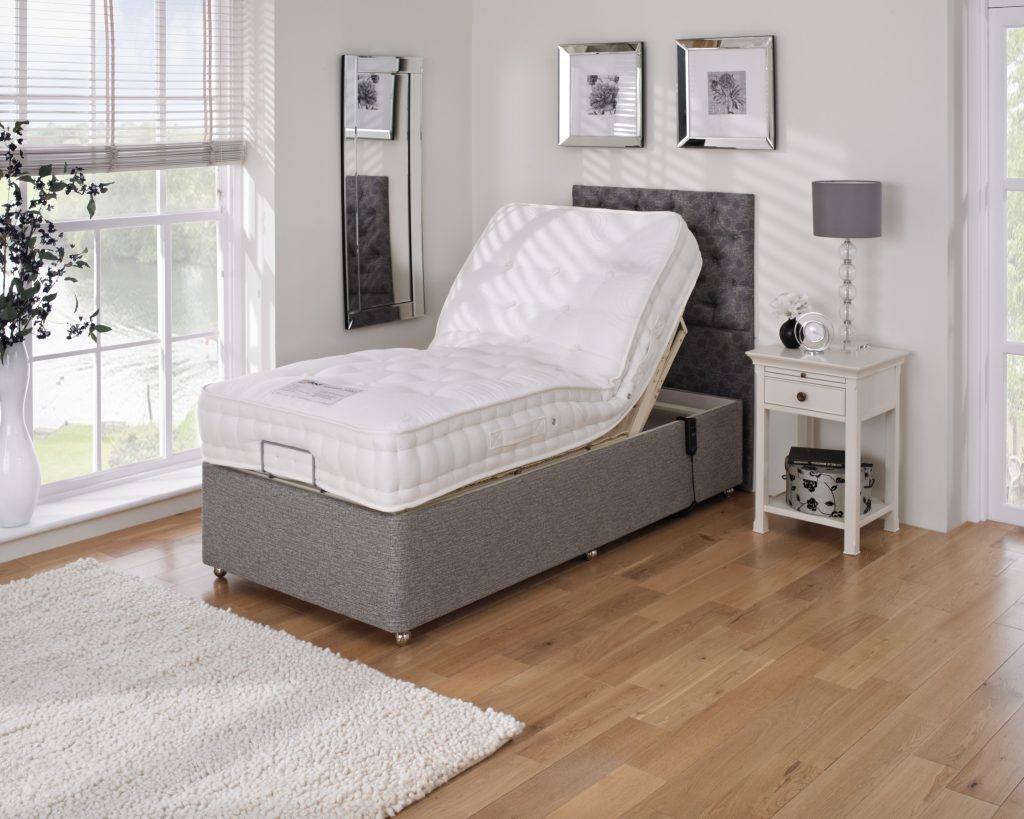 The Link Between Sleep and Environment
Creating a serene and clutter-free environment significantly impacts your sleep quality. Research supports this, indicating that individuals sleep better in tidy, organised spaces. With an Ottoman bed's generous storage capacity, you can easily store away any clutter and personal possessions, creating a tranquil space in your bedroom and encouraging quality sleep.
The Role of Sturdy Construction
A distinguishing feature of Ottoman beds is their robust construction. This not only guarantees durability but also ensures proper mattress support. Proper support enhances spinal alignment and decreases pressure points, which can lead to discomfort and disrupted sleep. Fundamentally, a well-supported mattress means a more comfortable sleep, resulting in more restful and rejuvenating nights. Your physical, mental and emotional health will be positively transformed.
Preserving Your Mattress for Better Sleep
Ottoman beds are designed with a solid base, providing optimal support for your mattress. This not only ensures a comfortable sleeping surface but also maintains the longevity of your mattress. A well-preserved mattress can continue to provide the comfort and support necessary for quality sleep, enhancing your sleep experience in the long run.
Design Versatility for Personal Comfort
Ottoman beds are available in a myriad of designs, sizes, and finishes. Having a bed that resonates with your personal style can create a sense of comfort and satisfaction, leading to a more relaxing sleep environment. Whether you prefer a minimalist aesthetic or a luxurious design, there's an Ottoman bed that can cater to your preferences, contributing to a sleep-friendly atmosphere.
Silent Nights with Ottoman Beds
Traditional storage beds often come with drawers, which can create noise when being used. This could lead to sleep disturbances. However, Ottoman beds are designed with a silent lifting mechanism, ensuring that no sounds disrupt your peaceful sleep. 
Interested in an Ottoman Bed?
Ottoman beds can have a transformative effect on your sleep quality. From providing you with substantial storage space and having a robust construction, to offering design versatility, investing in an Ottoman is an excellent choice to make if you want to improve your sleep quality. 
Here at Abingdon Beds, we supply high quality Ottoman beds, which offer superb storage within the Ottoman bed base and a stylish upholstered finish. From standard to premium, there are a range of models available to choose from. 
Whether you want to buy a Hypnos Ottoman bed or something else, we're here to assist you. When you visit our store, you can buy with confidence and enjoy a hassle-free experience. We can provide free delivery to your home for beds, mattresses, or interior products. 
We also provide nationwide delivery, and our team can handle the heavy lifting; upon delivery of your new items, we'll remove and dispose of your old bed frame and mattresses. Any questions? Feel free to call us on 01235 555255 or email us at sales@abingdonbeds.co.uk and we'll get back to you shortly.