Exploring Different Types of Beds We Specialise in
Abingdon Beds are a family-run bed specialist with over 35 years' experience and are renowned for quality and service, quick delivery and keen pricing. We are Oxfordshire's premier independent bed store and one of the longest established. In this post, we explain a little more about some of the types of beds we stock and how we can help you to make the right choice for your home.
Divan Beds
Divan beds are where we started, and they have historically been the mainstay of our business for many years. We offer a dynamic range, from cost-effective models to the ultimate in luxury. A Divan is a type of bed that consists of a base made of a sturdy wooden frame covered with fabric. It is a popular choice for many bedrooms due to its practicality and functionality. 
The base is a solid wooden frame or platform that is often upholstered with fabric, which can be matched to the decor of the room. Many Divans have under-bed storage compartments making it an ideal choice for those seeking extra storage space in their bedroom. And the ability to take a variety of different headboards using standard fittings.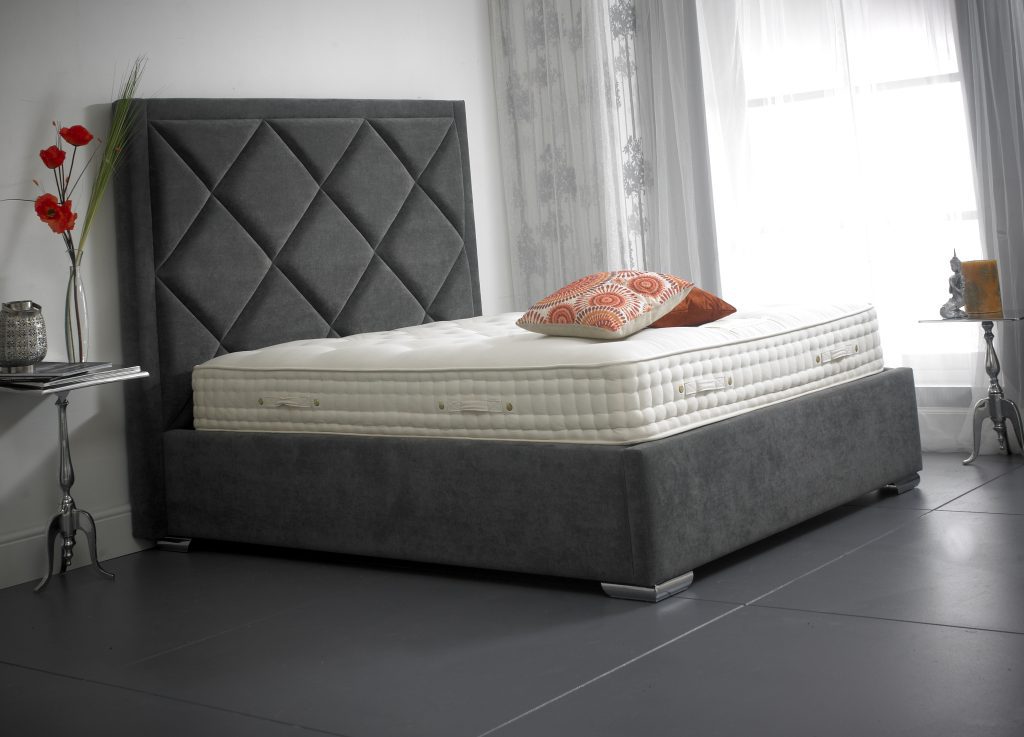 Sofa Beds
Sofa beds are versatile and multi-functional pieces of furniture that offer several benefits such as space saving, quick guest accommodation, cost effectiveness, and flexibility as they can be placed in several locations in a room. Whether you're using it in the spare room, the living room, or making up a guest bedroom, your house is not complete without one of these handy pull-out beds. 
The Zoe Sofa Bed which offers a sleek and simple design aesthetic and is available in two or three seater options or the Easy Action Sofa Bed which is available as a single, two or three-seater sofa bed and is modern, minimalistic yet stylish and easy to use. Both come in beige, rabbit, mint or graphite fabric colourways.
Wooden Beds
Wooden beds have a timeless and elegant look, and they can complement various interior design styles, from traditional to modern, and can add warmth and character to a bedroom. They are also quite durable and long-lasting. Solid wood beds are sturdy and can withstand daily wear and tear better than some other materials.
We have found that Wooden beds are a popular and stylish option for those looking for that all natural wood finish for their bedroom. Abingdon Beds offer a large range of Wooden Bedsteads in a selection of natural wood or painted finishes. 
One popular minimal design is the Shaker Low Foot Bed which are handmade and are available in single to king size. Another option is the Reclaimed Spindle Bed where each piece of furniture is totally unique with its own personal story to tell. They are available in double, king, and super king size.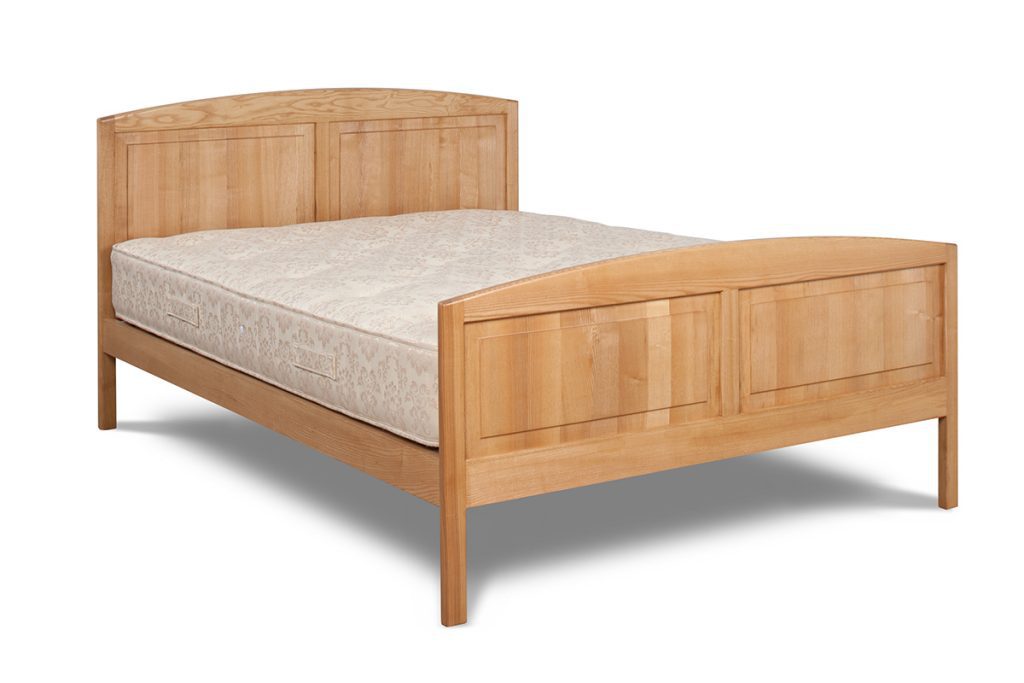 Ottoman Beds
Ottoman beds are practical and space saving pieces of furniture that offer multiple benefits, combining a comfortable bed with a hidden storage space that appeals to those seeking both functionality and style. The Ottoman Beds at Abingdon Beds are crafted to the highest finish and upholstered with a vast range of fabrics to meet your design needs. 
The Premium Custom Made Ottoman comes in single, small double, double, king or super king sizes with bespoken base depths and many fabric styles and colours.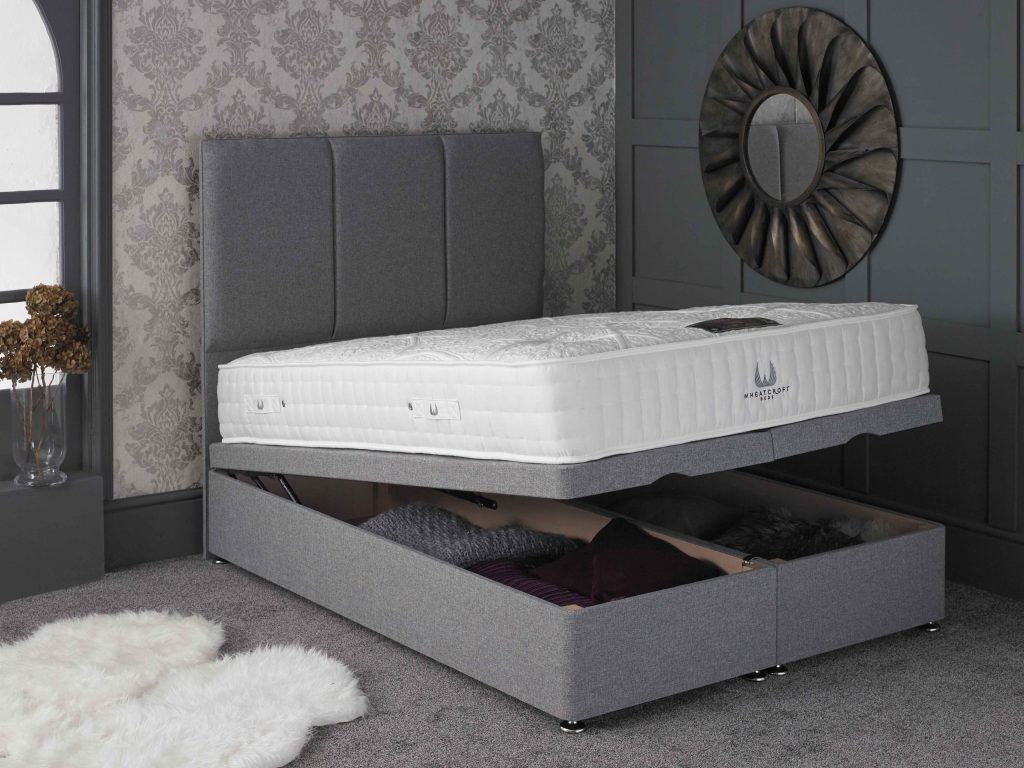 Want to Explore our Beds Further?
We have mentioned some but not all the types of bed we stock If you would like to learn more about our range of beds you can visit our main website or to enquire about our beds in showroom in Oxfordshire, please contact us today on 01235 555255 or email us at sales@abingdonbeds.co.uk. 
As a family-run business, we are known for superb quality and high level of service, speedy delivery and competitive pricing. We stock bedroom furniture; everything from traditional and modern beds to children's beds, headboards and mattresses. Our team is keen to help you to choose the right bed for your needs. We look forward to hearing from you.